Hold up, what makes Printcious so happy about?
Because we have been featured in BestinSingapore as one of the 12 best gift deliveries in Singapore!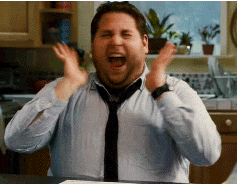 What is BestinSingapore? If you live in Singapore, then we strongly recommend you to check out this website because this is a one-stop solution for all of your services needs in Singapore. What's in it for you?
Let's say, one fine evening, you want to go on a nice dinner with a girlfriend or your wife and you have absolutely no idea of where to bring her. Simple, just head over to BestinSingapore and click on Eat, Drink & Live page. There you have it. Tons and tons of brilliant reviews of the best dine-in places in Singapore and wait for it, the recommendations! Pro tips, you know how hard women can be when it comes to answering the most dreadful question ever, Where should we go to eat?
Gents, you can save a whole lot of miserable time of choosing the place and can simply pick any of their recommended places.
Just eating place lah? That's not all, folks.
BestinSingapore also features reviews about finance, lifestyle, and services, and they are written by the local experts in Singapore. Packed with the latest recommendations and great tips for you, you'll be a connoisseur of everything that you have to know about Singapore in a few minutes.
We are honored to be featured on the list and for you in Singapore, we believe that this is your chance to get to know us and the services that we offer! You may have wondered what would be the best gift to impress your love life or even your in-laws. That being said, in Printcious, you get to make your custom gift for anyone. After all, perseverance and never-ending efforts are an endearing quality for anyone to have, and the plus point here, you don't have to be a designer to do that.
Order a personalised gift in the comfort of your home wherever you are in Singapore and if you are living in Malaysia and wish to send a gift to Singapore, you can also order from us because hey, we ship worldwide too.
Stay safe and stay healthy.
Love, Printcious.